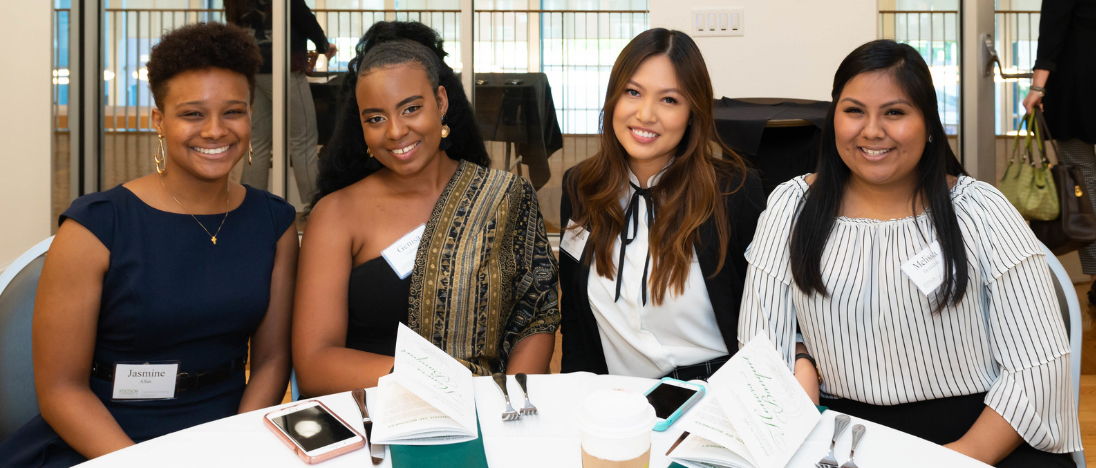 Over 80 percent of the annual support provided by the Foundation is spent directly on student scholarships.
From its founding the Stetson Business School Foundation, Inc. has sought to support of a full range of activities within the School.
Over the years, the Foundation has provided significant scholarship help to all types of business students – i.e. full-time, part-time, transfer, undergraduate and graduate.
These scholarships provide essential assistance and facilitate access to the unique Stetson experience for individual students.
Examples of Student Support
Scholarships for students having financial need
Scholarships for students based on academic achievements
Scholarships for student service projects
Scholarships for students transferring to Stetson as majors in the School of Business Administration
Scholarships for graduate study in business at Stetson
Emergency student support
Awards for students' achievements
An annual Honors Banquet to highlight and recognize student accomplishments
Business scholars program
Fell research grants focused on engaging students and faculty in joint research activities