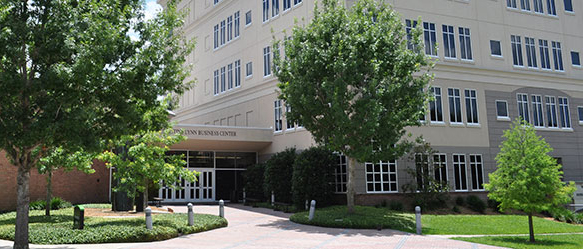 The Foundation seeks to promote and enhance all aspects of a Stetson business education.
The Foundation focuses on activities that are consistent with the goals and objectives of the University and the School of Business Administration.
Thus, the Foundation complements University and School plans and actions by providing financial support and encouragement and facilitating prompt responses to opportunities as they arise.
Examples of Programs and Facilities Support
Remodeling support for business facilities
Library and publication support
Equipment supporting the academic purposes of the School including computers, cameras, projectors, furniture and fixtures.
Program development and implementation
Acquisition of data bases
Sponsorship of a national research journal edited by a Stetson faculty member
Support for a regional ethics competition hosted by the School of Business Administration
Advertising
Career development and counseling